Ingredients:
Certified Organic Cold-Pressed Golden Flax Oil.
This Cold-Pressed oil has a delightfully nutty, buttery flavor. We think you'll agree that it's the best tasting flax oil. Rich in Omega-3 and Omega-6.
Flax lignans are phytonutrients found in unrefined grains, legumes, certain vegetables and seeds. Flax is the richest source of lignans, providing more lignans than most other plant sources. Flax lignan is one of the hottest natural health ingredients in the market place. Flax has been valued for centuries for its good flavor and nutritional properties.
Country of Origin: USA
For Educational Purposes Only:
Flaxseeds can help you lose weight and improve your gut health
10 Healthy reasons to add flax seed to your diet
DISCLAIMER:- The products and claims made about specific products on this website have not been evaluated by the USDA and are not approved to diagnose, treat, cure or prevent disease.
The information provided here is for informational purposes only and is not intended as a substitute for advice from your physician. Before undertaking any change in lifestyle or diet, we urge you to seek the guidance and services of qualified, licensed health professionals.
Image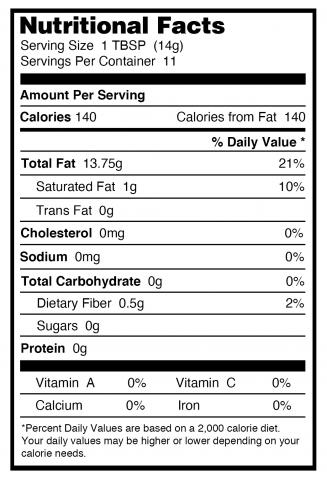 just had to write and tell you how much I love your flax seed oil. It tastes absolutely delicious! I love to use it on salads, or even as a rich dipping oil for breads or mixed into oatmeal. I recently moved to a new climate, which has been hard on my eczema. Using your flax seed oil daily, I have already seen remarkable improvement. I will definitely order more!
Now in glass bottles, corked like a fine wine– as befits a fine oil. I use on my salads and wild rice every day– golden indeed!