Ingredients:
Organic Brazil nuts, Organic Almonds, Organic Cashews, Organic Raisins, Organic Honey, and Pink Crystal Salt.
BPA - free glass packaging
Certified organic
Raw
Certified kosher
High in protein
Source of calcium
Source of potassium
Source of vitamin E
Source of selenium
Source of zinc
Living Tree Community Foods Organic Almond Cashew & Brazil Nut Innovation Butter is created in Berkeley, California from a combination of alive, raw organic nuts high in selenium. Starting with almonds grown by California family farmers, we've added Brazil nuts and cashews for smoothness and spread-ability. The flavors of the nuts are accentuated by our organic Hawaiian Native Forest Honey, organic raisins and pink crystal salt. It is produced slowly, in small batches, to give it a wondrous, creamy texture.
In our proprietary process, we make the butter slowly, over several days.  We slice the nuts and never grind.  This preserves the flavors and properties of the nuts.  We make it frequently, in small batches, so it's always fresh and alive.
May we suggest that you research the benefits of selenium.
Dedicated to Steve Jobs and Steve Wozniak, the creative geniuses who have done so much to shape the modern epoch.
Packaged in a BPA-free Glass Jar.
Manufactured in a facility that processes tree nuts.
Country of Origin: USA
Disclaimer:- The products and claims made about specific products on this website have not been evaluated by the USDA and are not approved to diagnose, treat, cure or prevent disease.
The information provided here is for informational purposes only and is not intended as a substitute for advice from your physician. Before undertaking any change in lifestyle or diet, we urge you to seek the guidance and services of qualified, licensed health professionals.
Image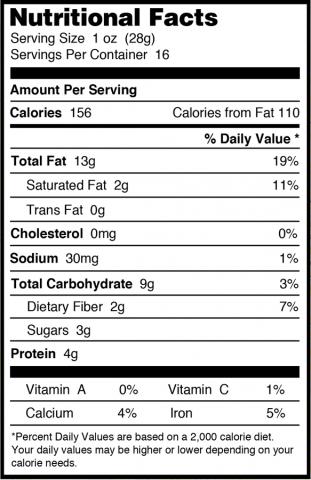 These innovative butters are changing my life. I have been on a Living Tree butter binge for over a month and I'm still finding new flavors and health benefits. Amazing!
Almost unreal. I love this stuff. I've been buying it every month for a year. Get some.